From now on, I'll be posting all the new Wulfgard LEGO stuff in here.
NEWEST (these are sort of work-in-progress):
Bomm, Dagfari, Brenna, and Vegnar. I would like to paint some gold highlights on Vegnar's armor and possibly Dagfari's hammer at some point... Also still looking for good hairpieces for when they take their helmets off. 
Beetle riding! Vegnar is on a
Hercules
Khepridin, Dagfari on a his
Atlas
, and Brenna on her
Rainbow Scarab
. 
Daemonique, Hanan al-Saffah, Lord Septimus Plutarch, and Minion 
Whisper 
Victor Magnus 
Caiden Voros 
Venatori (Henryk of Pikeston and Gwen) 
Inquisitor 
The Inquisition: Inquisitor, Ebonguards, and Channelers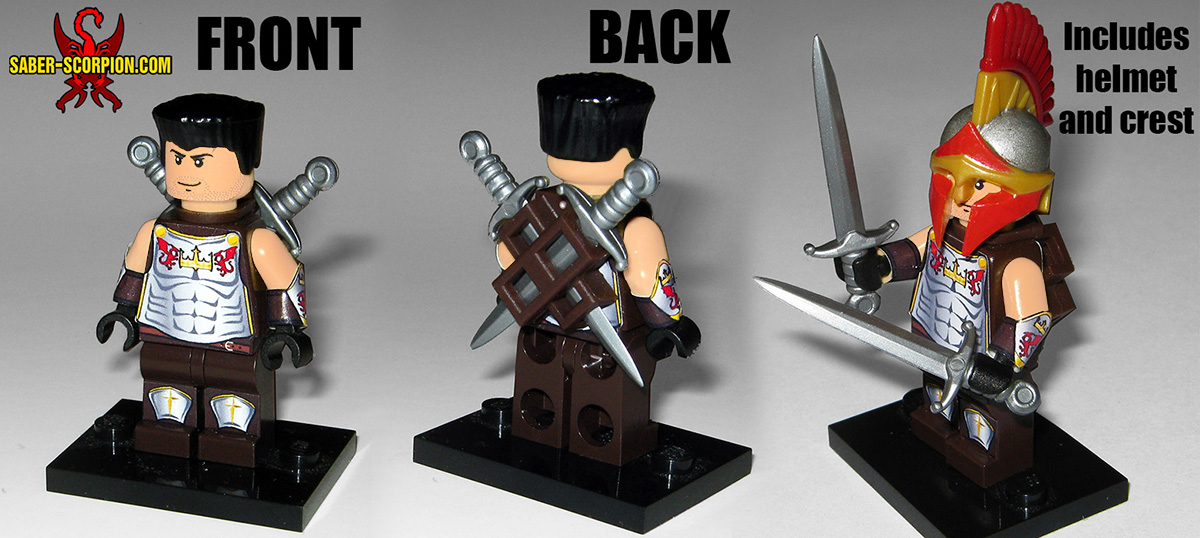 Sir Tom Drake 
VIGNETTE: Tom vs. Kye in the Tower Dungeon (scene from Knightfall)
More photos of this vignette in the spoiler tag:
VIGNETTE: The Wanderer, Joe, and Cynthia in the Waterfall Dungeon
More photos of this vig inside the spoiler: