Spider-Man: Rinse and Repeat
Started by
Oufy
,
Jul 31 2015 02:30 PM
Posted 24 June 2016 - 05:08 AM
It's possible Glover could be playing Jefferson Davis, if they ever intend to introduce Miles in the future. 
---
Posted 24 July 2016 - 03:18 AM
Concept art for Homecoming: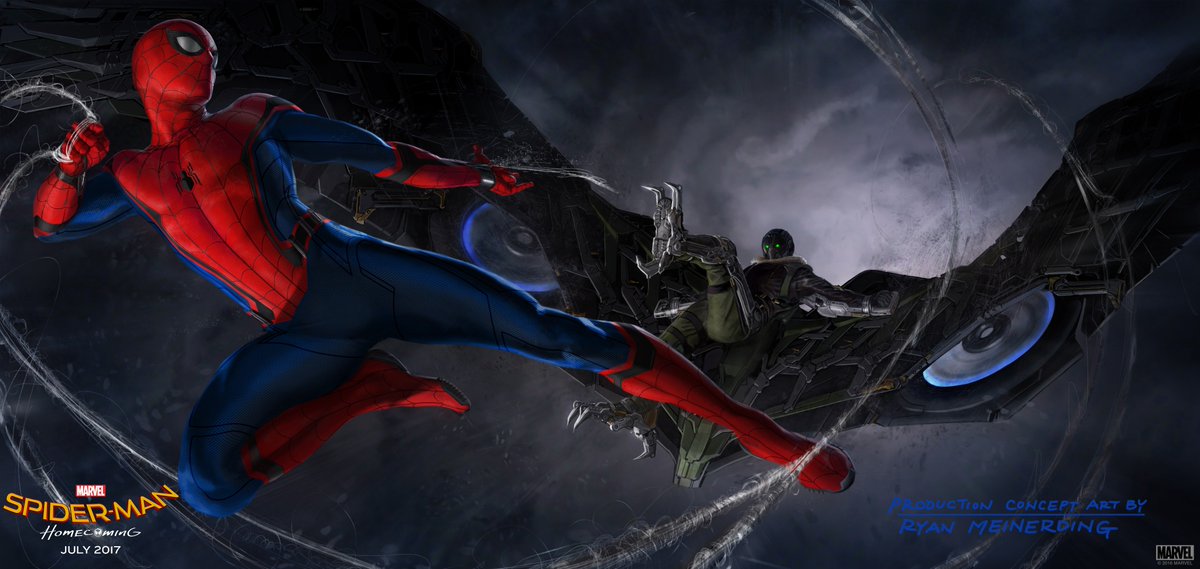 That's Vulture as played by Michael Keaton, apparently. Did we know that? I'm pretty sure that's news to me, but maybe I haven't been following it that closely.
---
Posted 24 July 2016 - 09:19 AM
They haven't confirmed who he's playing, but Vulture has been the long-standing rumor. 
Really hope that's not the design they go with though. Those GINORMOUS wings just look so stupid.
It should also be noted I have pretty drunk.
---
---
0 user(s) are reading this topic
0 members, 0 guests, 0 anonymous users
,