I forgot all about this Updates thread... I probably should have posted something in here when (thanks to our Kickstarter backers), the first Wulfgard novel and comic book became available, along with a Wulfgard playing card deck and music album!
But hopefully most of you already saw that.
In any event, I've decided to "re-launch" the Wulfgard Webcomic with the brand-new Prologue!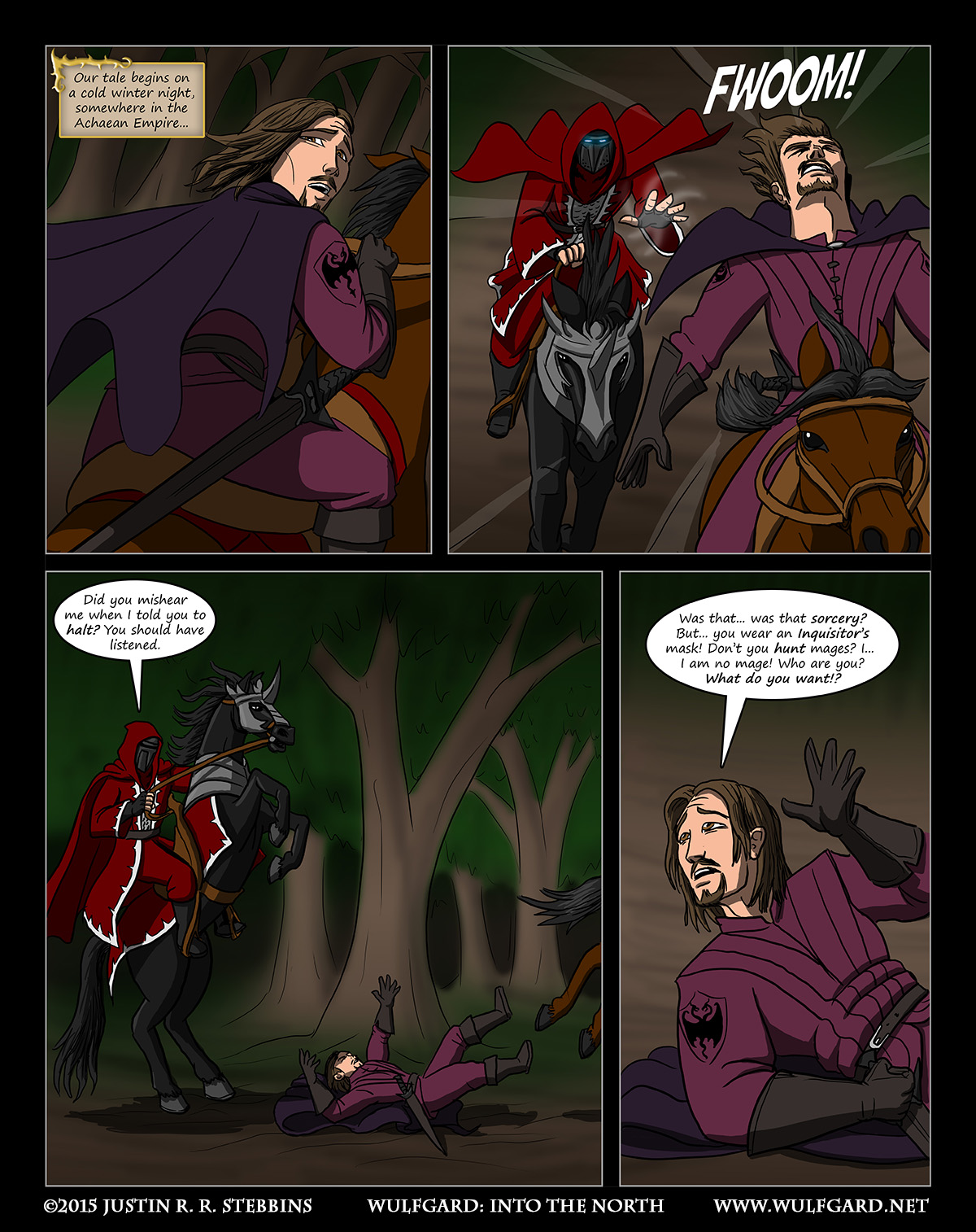 I'll post a new page every Sunday for the next 5 weeks. Then on the following Sunday, I'll post the newest (print) version of of Chapter 1 and some (or possibly all) of Chapter 2 all at once. The rest of the chapters will now be exclusive to the printed comic. For more info, see 
the Webcomic page (scroll to the bottom to read the post)
.