Ordered a set of decals and one of them was Samus. Not happy with just adding a sticker, here are some ideas for making the figure even cooler.

This is a straight-up LDD build with photoshopped decals. I like it because it's simple and effective. I'd have to paint the robot arm orange and helmet red.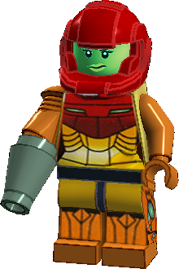 And I might get crazy and go further! I already cut a trans-neon-green visor to fit roughly into the GP's visor area, as shown here. Next step would be to cut the chest armor so only the red area remains, that way the chest protrudes. Probably attach some orange 1x1 round plates to the shoulders with tape so they're flexible. Then I'd cut the red part out of the sticker and stick that to the armor. I'll have to get another whole chest piece sticker to put on the torso.

I really like this one, it has some much needed added height too.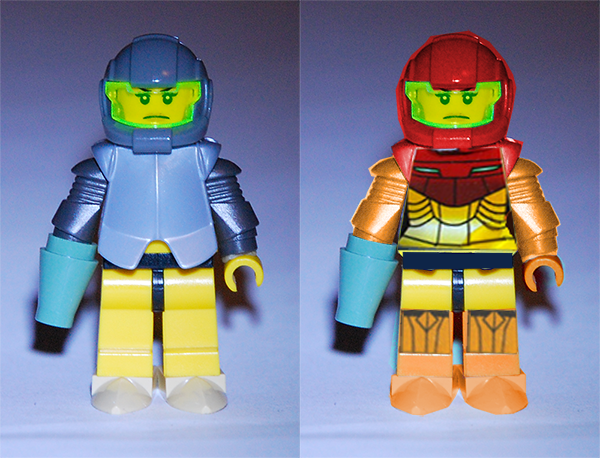 Also, I may just splice the bottom part of some orange legs to the yellow uppers because I don't feel like painting, the stickers would cover the seam anyway.

Thoughts?