Sooo... hey there!
With BFVA2020 more than likely cancelled, I decided it was time to start this lovely little project. Because of how scatter brained I am, I decided to do this with Stud.io on Bricklink. Surprisingly, it works pretty darn well.
Here's what I have so far for the main cannon. I've been taking inspiration from a couple of sources: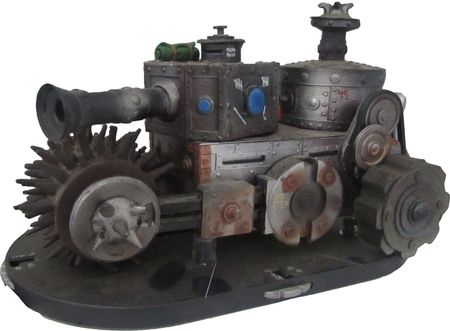 I'm trying to give it a nice war like feel, but not leave it too blocky looking. One of my biggest concerns is not having it look too modern.
That aside, the barrel can move up ever so slightly for some elevation. A roll, telescope, ladder, and hatch were also added for additional details. And no, there will not be a minifig sized interior. There will be decals eventually, but that's going to be further out.
I'd love to hear any feedback, especially criticisms!
Hope you enjoyed!
- Nick