Monitor's Bounty - Update goes live this Thursday, December 8th.
 
-CUSTOM GAMES BROWSER. No this doesn't mean crossplay...yet. But now PC and X1 both have a browser to just find custom games in progress.
-New Armors (plus a multitude of Reach's armors coming in the near future)
-Observer Mode/'Team' for matches, with stats for all players in an easy to use UI.
-2 new Forge canvases (More Forge stuff being talked about tomorrow.)
-PRO PIPE. That is all. Also Sentinel Beam.
-Anti-Air Wraith and Wasp Variants
-Lots more tomorrow, apparently.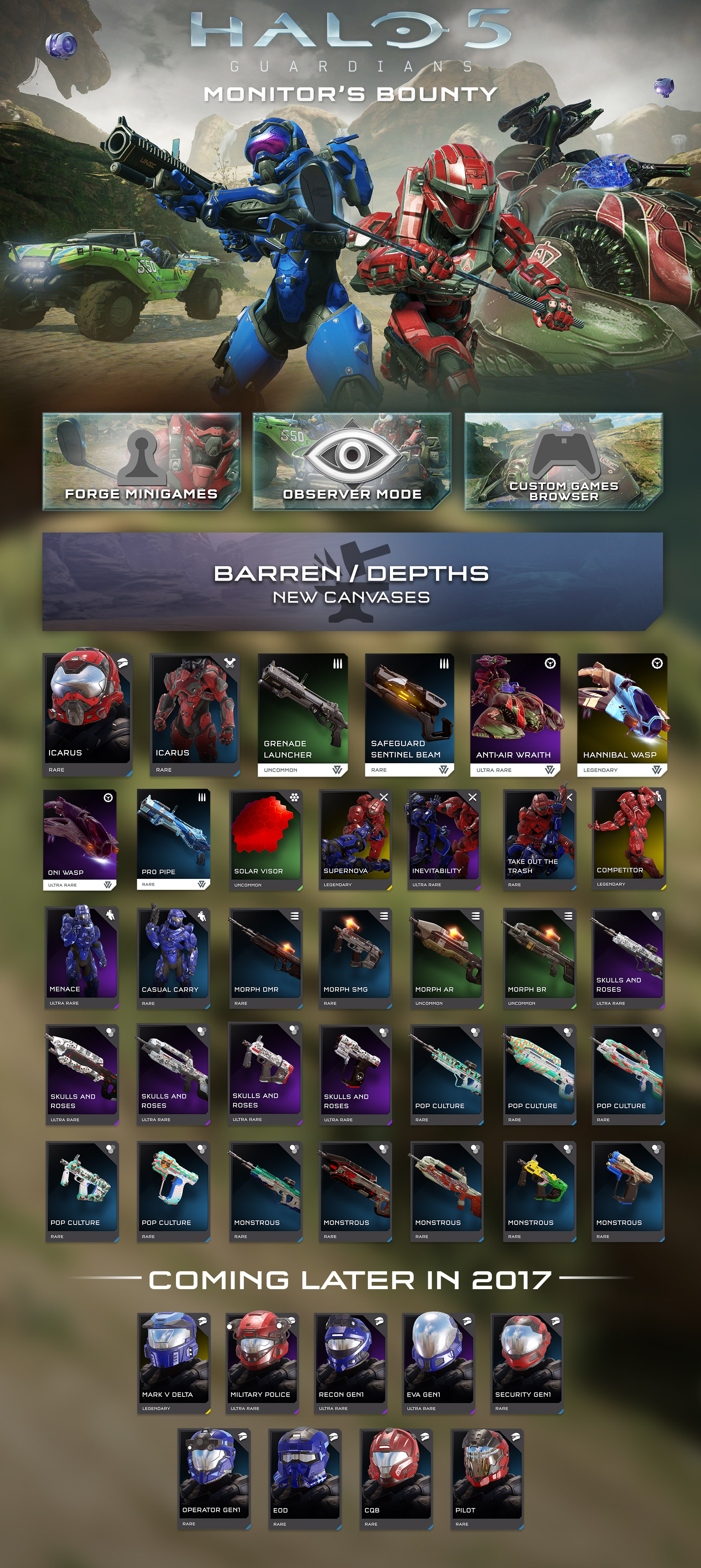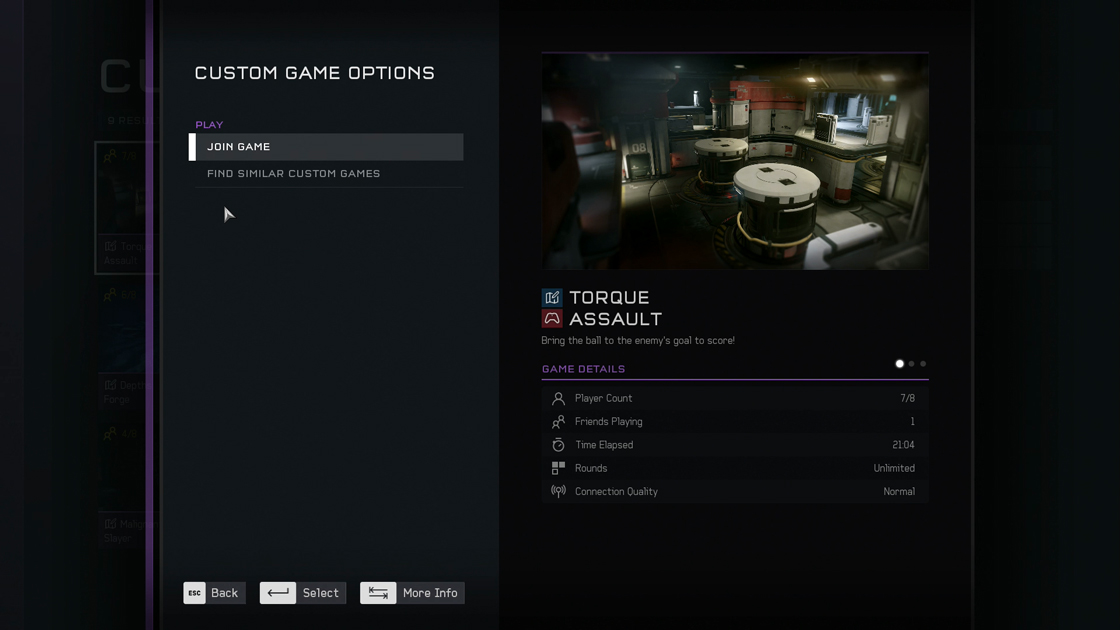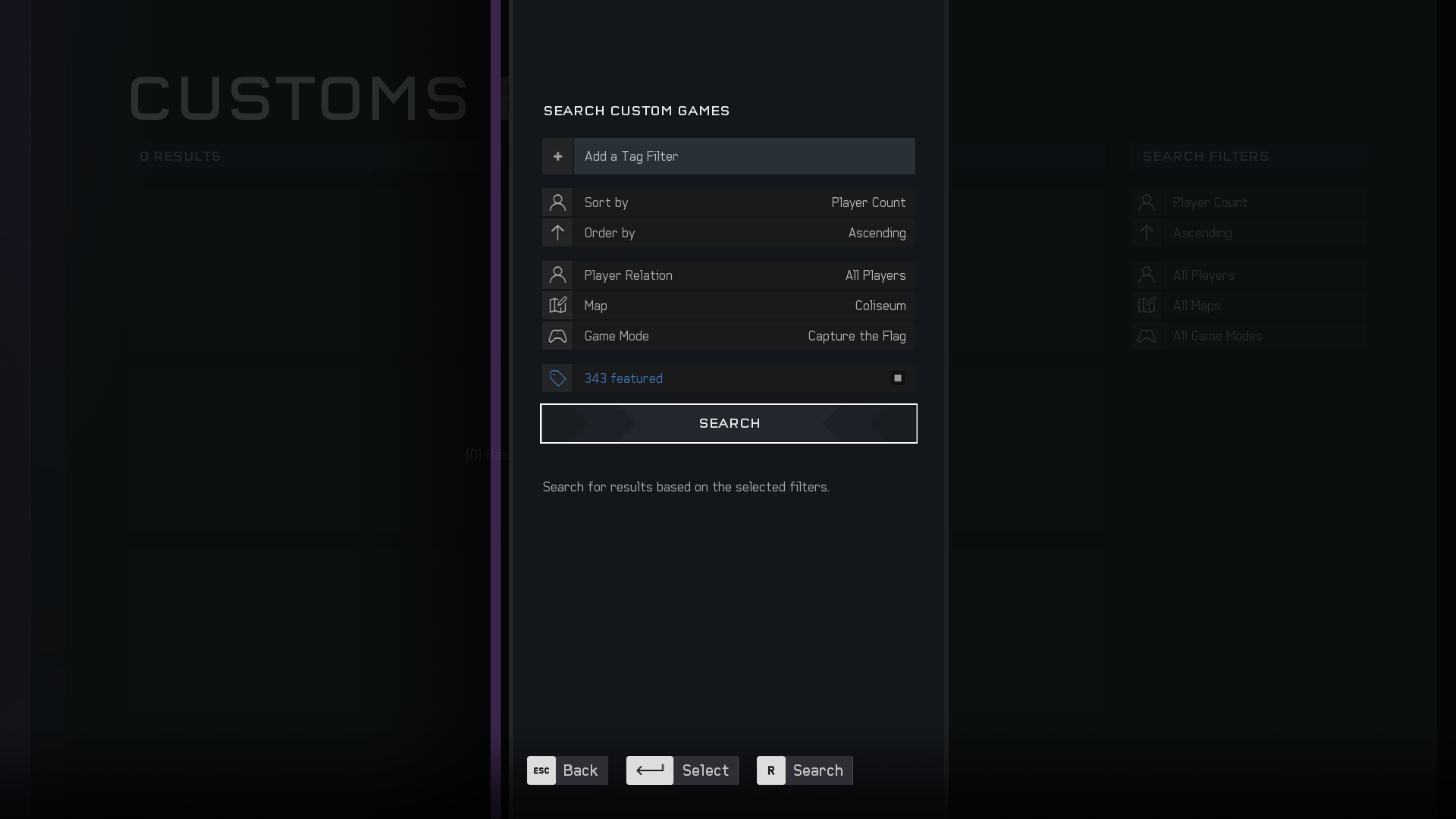 Ho.lee. Crap.