Hey.
Hey, guys.
Hey.
I got a thing in the mail just now: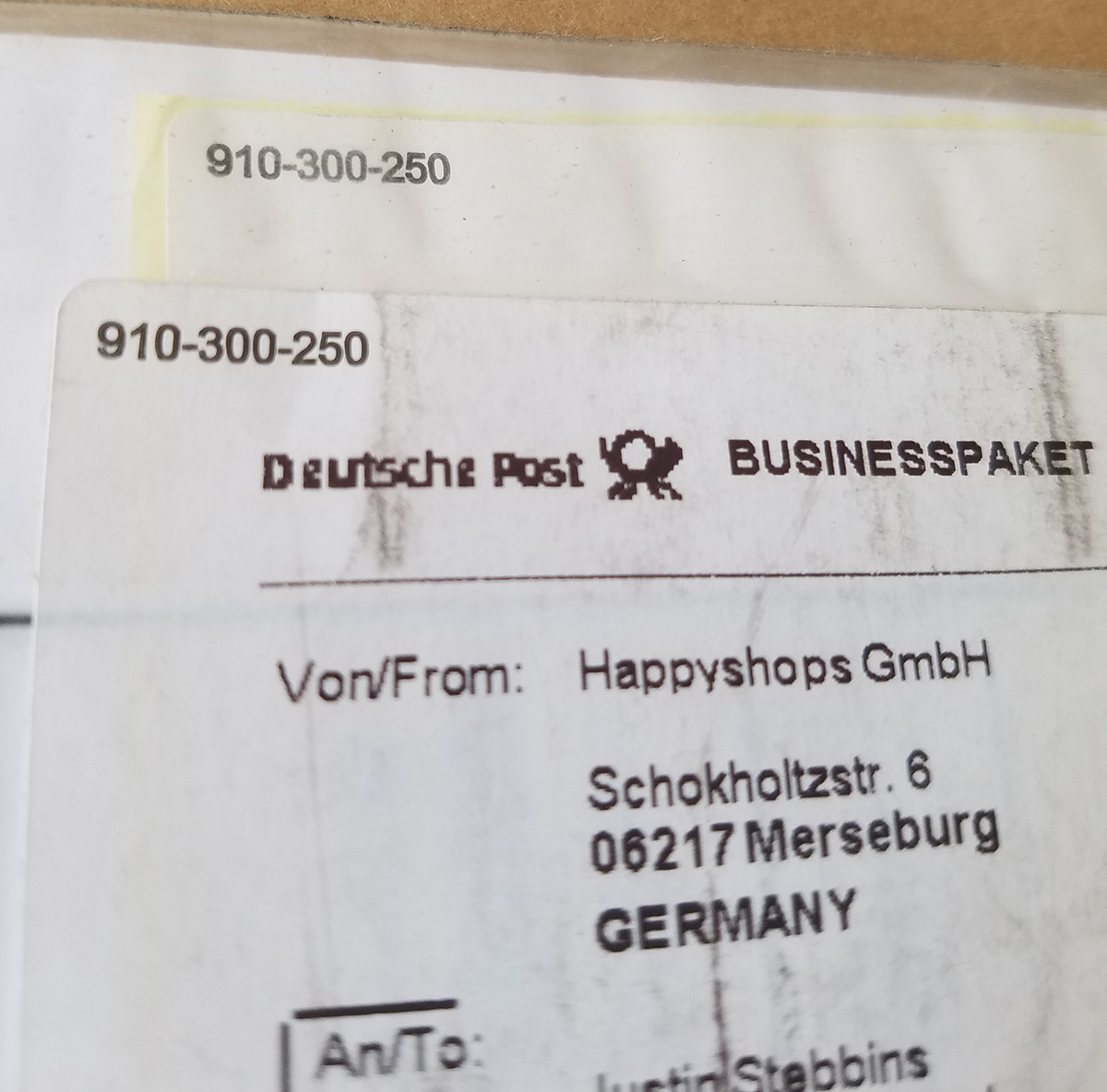 Looks like it's from Deutschland! Let's see what it is...
!!!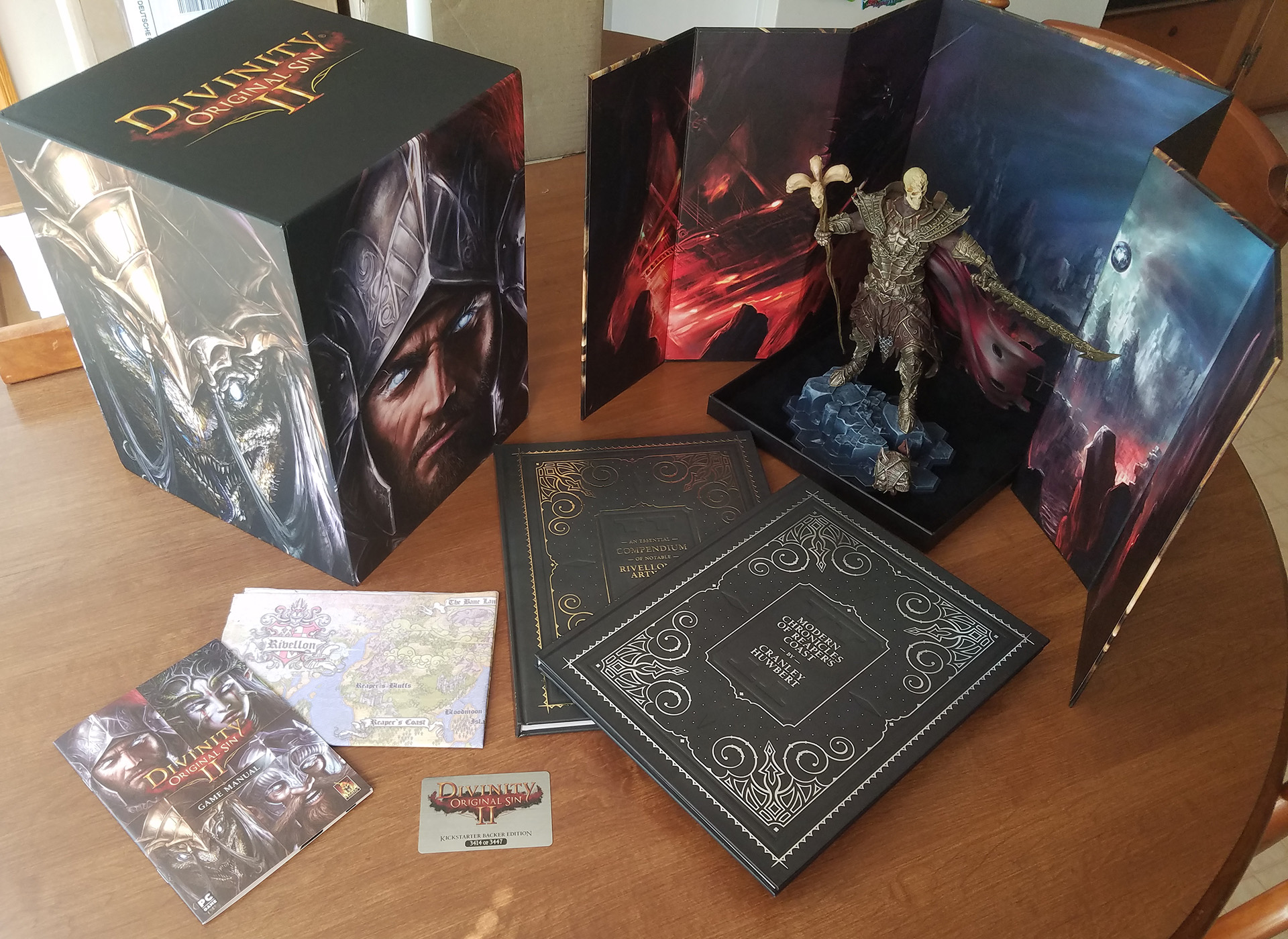 Holy snap, y'all! This is by far the best Kickstarter backer box I've gotten so far. Beats even my signed Pillars of Eternity Big Box. Certainly blows Wasteland 2 and Torment's boxes out of the water. Includes:
Amazing box with amazing art of the 4 main races, looking honestly better than they do in the game
Amazing box inside the box that opens into a sweet display for...
A kickass statue of Fane, complete with switchable mask/helmet and unmasked skull heads!
Two big full color hardback books of art and lore
cloth map of Rivellon
manual
metal Kickstarter backer limited edition number card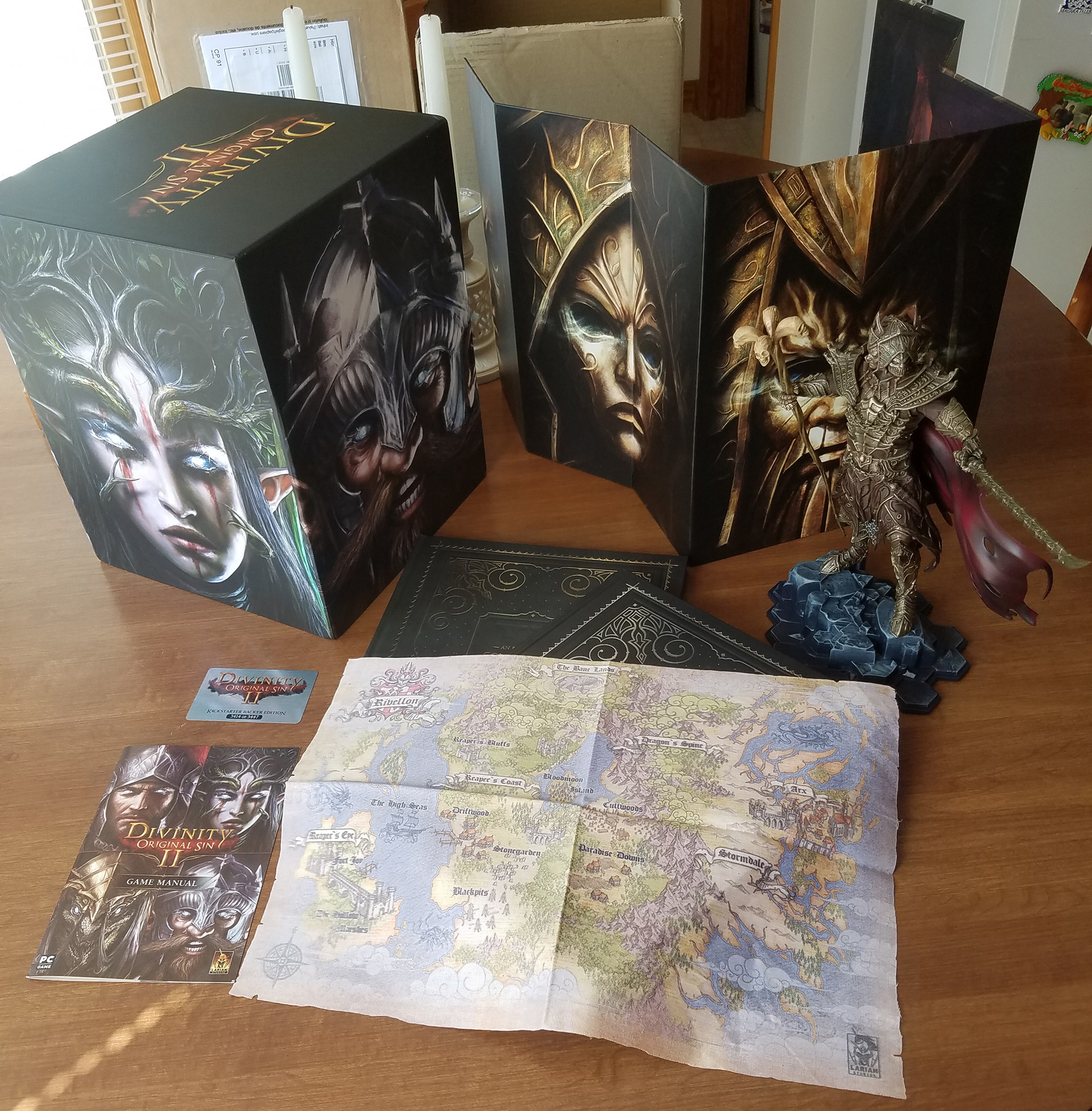 Here's the cloth map opened up and the other side of the boxes, plus Fane's alternate head.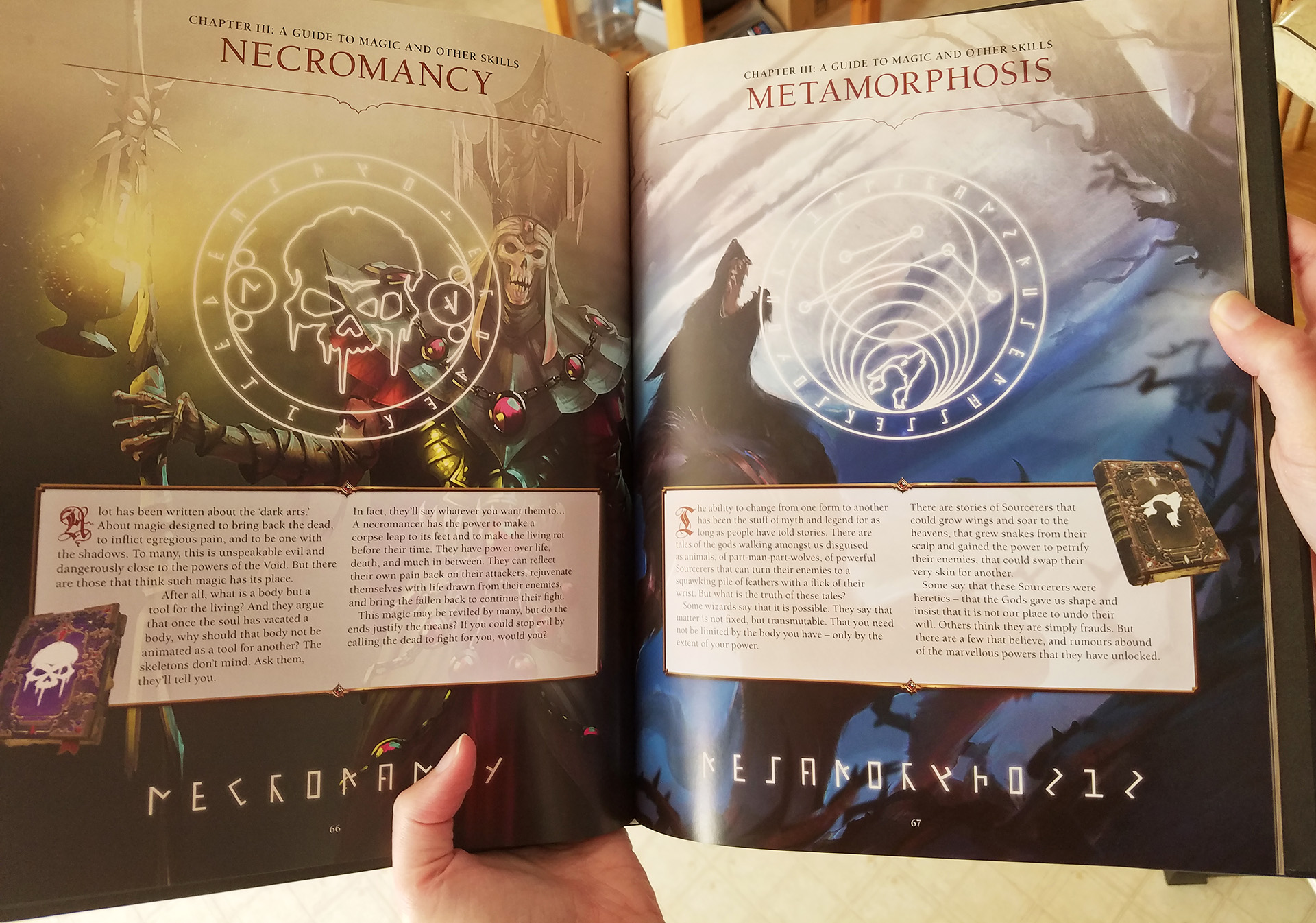 Here is Maegan holding one of the books open to a page featuring a werewolf (!!!) for the Metamorph class. So how come there don't seem to be any werewolf abilities in the Metamorph tree in the game, despite this image and the symbol and the description? What gives, Larian??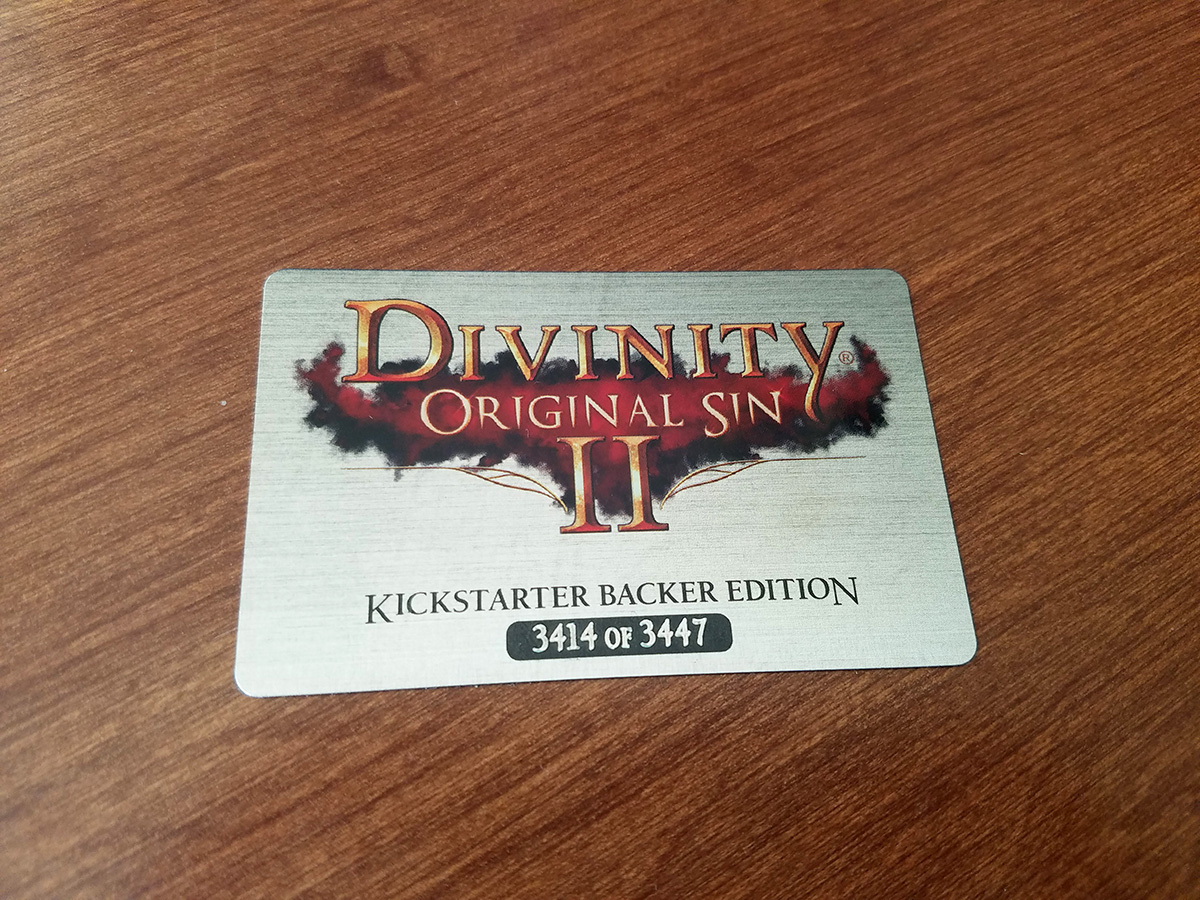 My card. Jeez, I got one of the last copies... Is this because I asked them to change my shipping address at the last minute?
Anyway, awesome box for an awesome game. I posted some of my initial reactions to the gameplay in the "what are you currently playing?" thread - mostly nitpicks. My main complaint is that physical & magic armor make it so hard to use surfaces and spells to CC enemies efficiently like in D:OS1. I guess this (along with the relative lack of minion-summoning spells) was done to make combat more difficult, which is fine, but it does make it a little less fun, I have to say. But I'm starting to get the hang of it.
One tip for those braving the Tactician difficulty or higher: ALWAYS KILL. I'm starting to fully understand why Josh Sawyer removed all of the XP for kills from Pillars of Eternity, because hoo boy, this game really incentivizes you to go for the violent resolution to every conflict. I wandered into a Magister-infested fortress recently and had the opportunity to talk them into leaving, but I noticed I was awarded no XP for doing so. Soooo... I reloaded and murdered them all and got a level up. Someone really needs to balance that...