1
New Decals & Minifigs, Comic Update
Wulfgard
LEGO
Custom Minifigs
SSL Update
Shop
Decals
Fallout
SSL Comics
We've got new minifigs and decals in the Post-Apoc, Historic, Fantasy, and Cyberpunk sections of
the Shop
, plus a bunch of new ones in the
Random Minifigs Gallery
, and finally an update to the
Wulfgard Webcomic!
Read below for some details... 
New Minifigs & Decals:
Post-Apoc Type 60 Power Suit
 (decals also available) 
Fantasy Solar Knight
(decals also available in
Historic section, under Tabards & Shields
) 
Knight of Ibelin and Heavenly Kingdom decals also now available for
Historic Medieval Crusader minifig
and
Tabard & Shield Decals
Coat version of Cyberpunk Agent
now available 
Webcomic Update: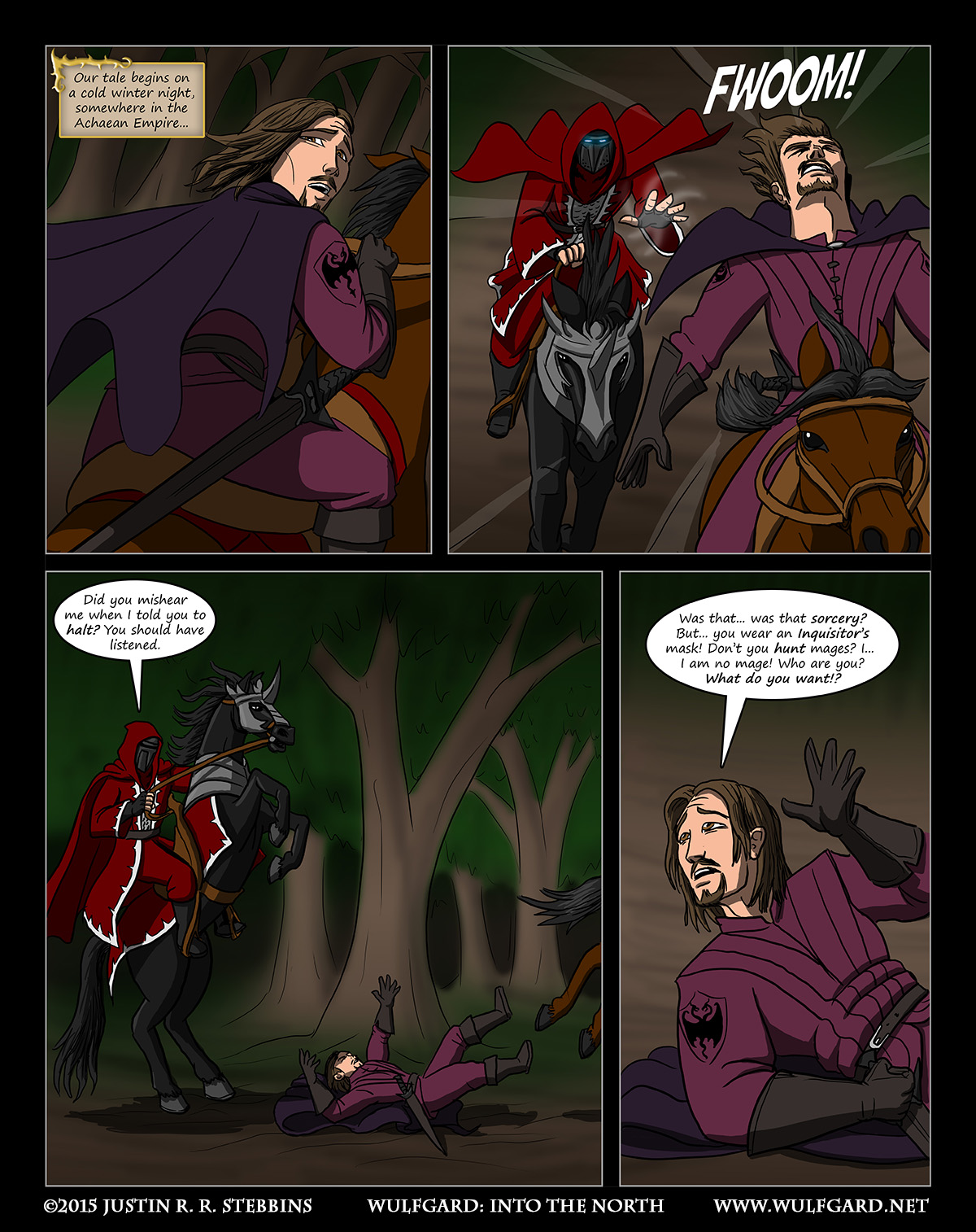 In case you didn't notice, I recently published
Wulfgard: Into the North
as a printed comic (thanks to our Kickstarter backers!), and
it's now available here!
It's got new pages, improved art, and it's made of real paper and everything! 
Anyway, because of this,
I'm "re-launching" my webcomic with the brand-new Prologue!
I'll post a new page every Sunday for the next 5 weeks. Then on the following Sunday, I'll re-post all of Chapter 1 and some (or possibly all) of Chapter 2 back up here at once. No, I won't be re-posting ALL of the comic. Chapters 3 and 4 (including the 2 all-new pages in Chapter 3) will now be exclusive to the print copy of the comic. Although, I may make a digital version of Into the North available for purchase soon also. 
Anyway, thanks for reading, and please consider buying a copy of
Into the North!
That's all for this update. Until next time...