Another ragtag army, but a good ragtag army. I forget how varied armies are at times. I've always liked the Storm Trooper approach of everyone being the same.

The scalemail looks really good on the Frost Ravens, and you did great on the paint with Princess Adrianya!

Marcus looks dope as all get.

I also enjoy the throwback to Skorpiontowne!

Between you and Nightstalker, I feel a bigger need to commission Scorp for Lego or art.
I'll be buying parts for the new Wulfgard Imperial Legionaries eventually, those are much more uniform.  But outside of the more regimented armies like that, yes, it's quite fun to work with more varied armies.
Doesn't it?  Scorp and Mav are rightly proud of how that design turned out.
Thank you!  Your feedback brings joy to my heart.
I highly recommend it!  I'm thinking of getting something in color soon.  Speaking of which...
Awesome stuff, Cappy! All of it looks great - the armies, Adrianya - and your fully armored sigfig looks downright badass.

 

BTW, that berserker's chest decal was from a weird commission I got, and then included in the Patreon packages, but it works great for that purpose!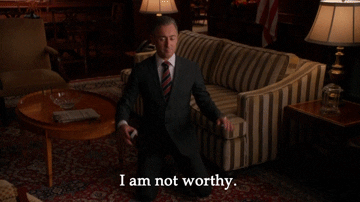 Aah, I was wondering about that!  I was frantically digging through my Patreon envelopes to find something like that, so I'm glad you included it.
Awesome group of Nords and Frost Raven! Your sigfig is also really cool!
Thanks, Nightstalker!  Back when I started RP'ing Marcus, I hadn't nailed down much about his actual looks; but when Scorp and Mav's kickstarter came up, I gave Scorp some vague instructions, and he came up with the awesome sketch here.  Then, I just ran with whatever Lego accessories would best go with the basic Inquisitor decal, and this was the result!  It took lot of custom painting since Brickforge was having stock issues even back then, but I'm quite happy with the results.
Nice Update! The Marcus figs are my favorite that you've done so far!

 

I really need to take some pictures of some stuff that I've had sitting around for a while...

 
Thank you!  As mentioned above, the WG one was a labor of love, and the SYWBAA one was also quite fun to design.
You should, I've found it quite therapeutic.  
For the next update, I'll probably just take pictures of more minifigs I've already assembled, but have kept lying in my drawer.  Or drawers.  And a box or two.  Wulfgard may be my current favorite universe/Stebbins franchise, but it's not the only set of decals I've purchased, as you'll soon see.