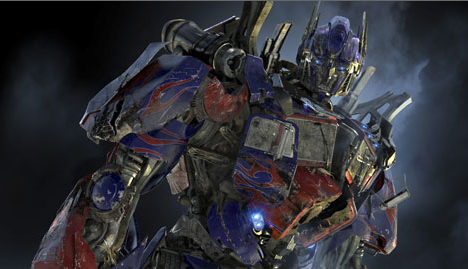 Hoooowdy boys and that one girl who was here about two months ago last time I checked, it seems Bay is starting to release a few somethings about the
new Transformers movie, which news to me, comes out June 26.
Thanks to this article from, USA Today, they've given us a little preview ((Six pictures and a wall of text)) for the upcoming movie.



QUOTE ('Anthony Breznican @ USA TODAY')

WHITE SANDS MISSILE RANGE, N.M. — The United States military has declared war on giant, shape-shifting alien robots.

Amid blinding platinum dunes baking in the 105-degree sun, scores of elite servicemen and women cluster in and around real tanks, rocket launchers and personnel carriers as they unleash a machine-gun barrage at an invisible (and entirely fictional) enemy: Transformers.

These troops, many of them recently returned from the actual life-and-death realities of Iraq and Afghanistan, aren't professional actors. But for the moment, they are the stars and this is the climactic battle of next summer's sequel Transformers: Revenge of the Fallen.

"I'm convinced. If we were to actually fight Transformers, this is how we would do it," jokes Lt. Col. Francisco "Paco" Hamm, the Air Force liaison to the film, who oversees the use of the branch's humans and hardware.



Boy am I excited about this, I missed Optie up there. <3 It's not much but it makes for at least a TF: RotF topic.