0
Do you really care? Probably not but I'm going to post about it anyway and you will read it damnit.
Like I said, you probably don't care but since so many people seem to like Paramore all of a sudden, I thought I'd bring this up. The Video Music Awards are on tonight on MTV at 9:00 (eastern time). Normally I wouldn't watch the VMAs. They're like the Oscars, but I think that they might actually be worse because all of the winners are pretty much determined by popularity. But this year there are a few things worth noting. (The red carpet thing actually starts at 8:00, but that's silly and I'm not watching it.)
Paramore is nominated for Best Rock Video with "Ignorance", and Hayley Williams' collaboration with B.o.B, "Airplanes", is nominated for a couple of awards including Video of the Year. Normally even
that
wouldn't make me degrade myself enough to watch the VMAs, but Paramore is actually performing live..."Brick By Boring Brick", I think. Which should be fun, since my brother's watching the show with me and he
hates
that song.
And, though you may not care as much, B.o.B will also be performing live...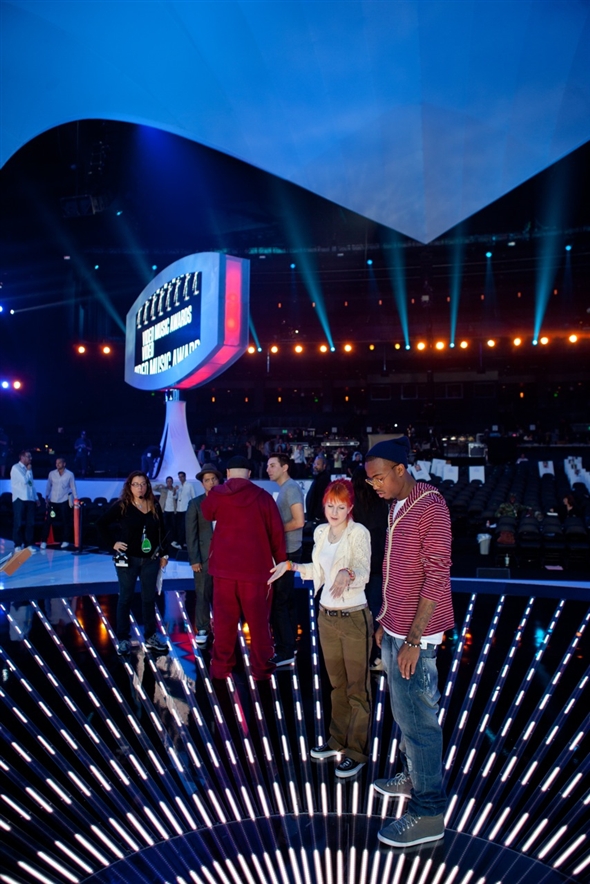 ...oh, and from what I understand he and Hayley Williams will be performing "Airplanes" together. No biggie. Should be a fun night, given that you find the strength to sit through the rest of the two-hour show with Justin Bieber and Kanye West and the rest of 'em. I could just watch the good parts on YouTube tomorrow afternoon, but I have nothing else to do tonight, so why not? Feel free to join me.
Oh, and don't you dare think less of me for watching this trash. Werewolf made a Twitter account because of Nathan Fillion, so I'm going to watch the VMAs because of Hayley Williams. It's only fair.