Black Raven
Member Since 15 Apr 2008
Offline
Last Active Jul 24 2009 08:44 AM
About Me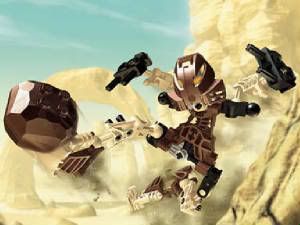 You are Pohatu, the Toa of Stone! You are amazingly friendly and you have a tendece to be there when someone needs help. You may be slow taking decisions, but once you take one, it sticks to your mind. You wear the Kanohi Kakama, the Great Mask of Speed, and although you really don't have a weapon, your Feet Additions help you to kick and smash the strongest stones with just one kick.
Quiz by TheQuizzery.com
But in other words...
That's Classified
---
Community Stats
Group

Member

Active Posts

43

Profile Views

3,416

Member Title

UNSC Field Seargent

Age

21 years old

Birthday

December 8, 1997

Gender

Male

Location

The Darkness......

Interests

HALOHALOHALOHALOHALOHALO!!!!!!!
0
Health: Critical
Friends
Black Raven hasn't added any friends yet.
Viewing Profile: Black Raven